Project NEURON-DONORS, one step closer to the energy of the future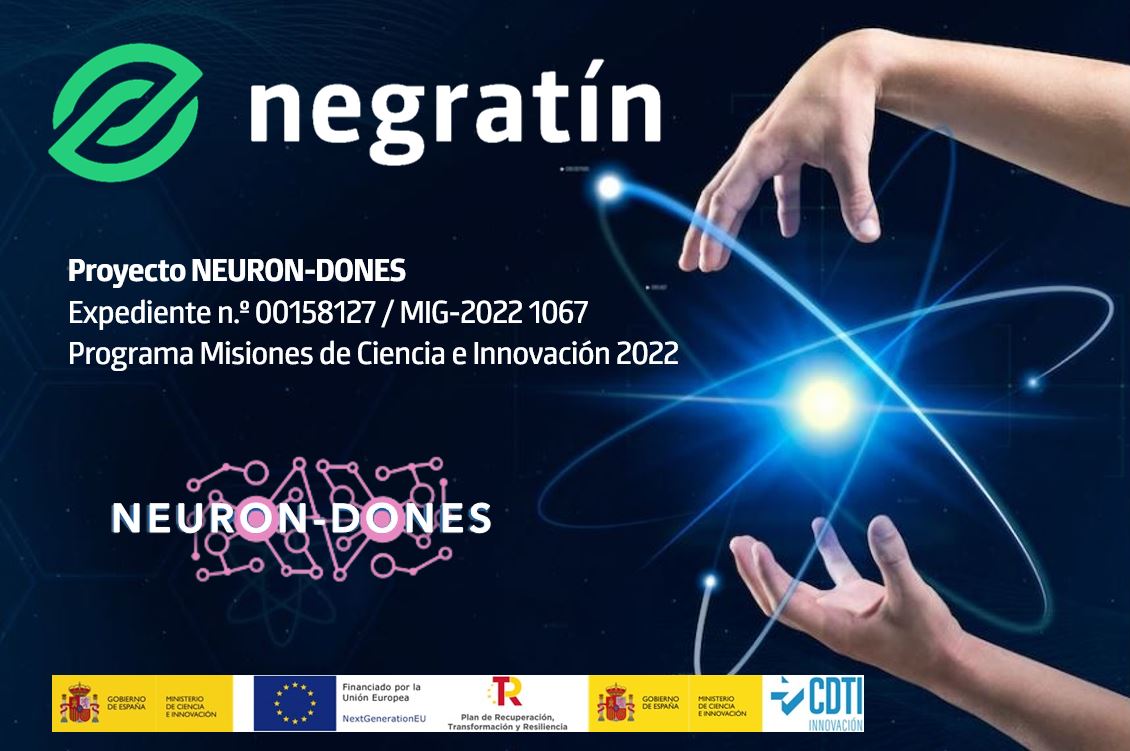 The NEURON-DONES project was designed with the objective of carrying out research that allows to guarantee the optimization and improvement of processes in the IFMIF-DONES particle accelerator (Granada) in order to make the latest technological and industrial trends available to the infrastructure from an early stage for its optimal implementation and to advance on the path of fusion as future energy. To this end, NEURON-DONES is supported by four fundamental vectors: sustainability, security, intelligent operation management and data flow optimization.
NEGRATÍN is a member of the NEURON-DONES consortium, together with the companies Safran, Cuerva Energía, Empresarios Agrupados Internacional (EAI), Opscura, Izertis, Plain Concepts and Sener Aeroespacial. Within the project, NEGRATÍN is responsible for the development and integration of HYDOR, an uninterrupted power supply system with which it is intended to change the energy paradigm in Andalusia through the development of advanced technologies and use of the H2 vector.
HYDOR will consist of a virtual power generation plant (VPP) that combines different energy vectors (PV + H2) and different forms of storage BESS & H2 forming a hybrid, renewable and intelligent energy system. This system will provide part of the consumption required by the facilities through renewable energy sources, allowing, in addition, both the regulation of the supply, avoiding that eventual disturbances in the network affect the operation of the highly sensitive accelerator equipment, and its autonomy in case of network failure, allowing an orderly shutdown of the entire system.
The NEURON-DONES project, with file number MIG 2022-1067, has been subsidized by the CDTI – Technological Development and Innovation Center – through the call for the 2022 "Misiones CDTI" Program and by the European Union – NextGenerationEU – Recovery, Transformation and Resilience Mechanism.